Egypt-Saudi Arabia maritime demarcation agreement of the Red Sea 2016 has allowed the Petroleum Sector to embark on oil and gas exploration, and has paved the way for significant progress in exploring this frontier basin. This is represented by launching the 2019 international bid-round in the Egyptian Red Sea, which resulted in signing three petroleum agreements under the guidance of the Ministry of Petroleum and Mineral Resources. In addition, the acquisition of 2D and 3D seismic data through multi-client projects. South Valley Egyptian Petroleum Holding Company is growing its efforts in implementing and developing its multi-client projects with international companies in order to attract more investments in the field of research and exploration, especially after the achievements during the first and second phases of the Red Sea Project.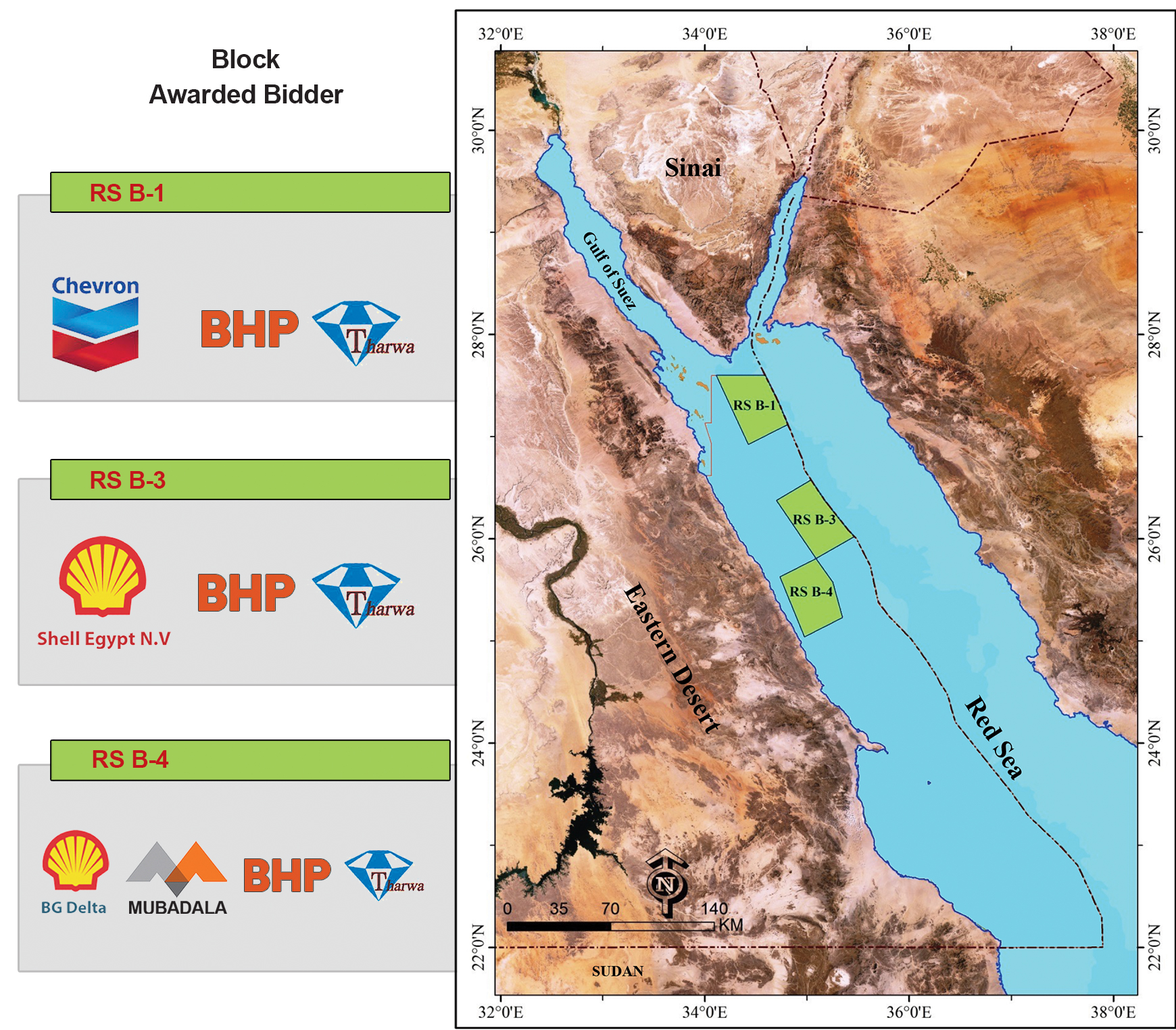 PHASE -1 OUTCOMES
 Conditioning of 11 wells log data (integrated and joined).
Conditioning of 11 wells log data (integrated and joined).
Re-Processing Existing Data: 2D Seismic Data circa 20,000km – Post Stack.
3D magnetic & gravity forward models.
Circa 11,000 km of new long offset broadband seismic DATA(RS18). 
New Marine magnetic & gravity DATA.
PHASE -2 Ongoing Activities
Re-Processing Existing Data: 3D Seismic Data Circa 3,727 km2 .
Circa 13,600 km2 of new 3D Seismic acquisition.
FIT: Automated, High Throughput Cuttings and Core Analysis.